You are here:
Solutions

Sun rooms/conservatories
Creating sun rooms or conservatories imposes stringent conditions on CAD solution.
With the cadwork basic timberpack (2D, 3D, Lists), you can easily draw complex structures and manage the transition from a facade to a glass structure. You may also work down to the smallest details, managing the combination of the most diverse materials and work with profile systems and specific connectors.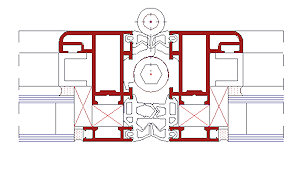 The cadwork basic timberpack allows you to output clear assembly drawings and precise shop drawings, using for instance the explosion drawing feature.
You'll also get professional renderings or videos to represent your projects and the Artlantis interface will open all doors for you !