FR LD ok - Advantages
Here are some BIM advantages. This is what has been present in Cadwork for years and which materialised with the implementation of BIM.
► Work together
► Avoid work duplication
► Save time
► Limit errors
► Improve knowledge
Cadwork has been an advocate collaboration and specifically of the OPEN BIM, it accompanies you in integrating DXF, DWG, PDF or 3D files with a number of read and exported file types including IFC.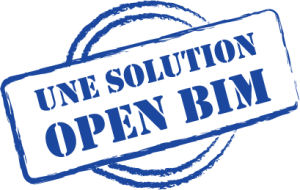 Using architectural data for wood element conception with Cadwork tools:
► Free 3D conception
► Element module (framing and log module)
► Roof module
► Staircase module
► Custom shop drawing exports
► Automated shop drawing exports
► Individual shop drawings
► Assembly drawings
► Machine exports
► Lists/Bill of material
► 3D PDF
► Etc…